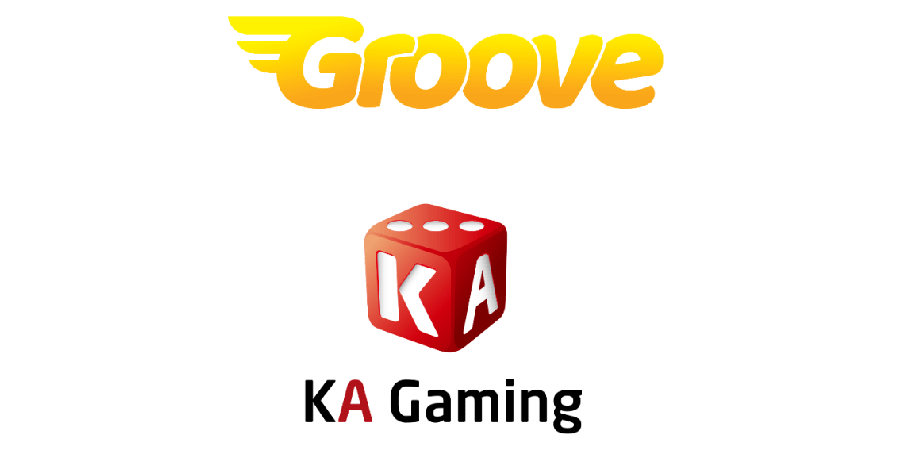 Groove collaborates with KA Gaming and adds 400 games to the Asian iGaming library.
After integrating the almost 400 games from the Asian casino software developer's portfolio to its game library, Samoan-based games company KA Gaming's online casino platform and aggregator GrooveGaming received "an injection" of fresh material. The supply arrangement strengthens Groove's Asian content while also giving the studio with its headquarters in Apia access to "key" European, African, and South American markets.
The developer has launched six games in May alone, including Hunter Helibu, Bigfoot Yeti, Dragon Boat2Lock 2 Spin, Solomon's Treasure, Fantasy Dragons, and GO GO Magic Dog. This is in keeping with their demanding publication pace of 10+ titles each month.
Global Attraction
Based on its varied portfolio, compelling stories, and engrossing gameplay, KA Gaming, one of Asia's top digital game producers, has "carved out an outstanding international reputation." The company was founded in 2014 or 2016, depending on the source. In addition to the internet market, the studio has released a variety of slot machine games for the mobile and land-based casino industries since its founding.
The fast-expanding portfolio of the Asian game producer, which accepts more than 100 currencies, including a number of cryptocurrencies, and has 18 of the worldwide popular games in its current collection, has also developed fish/shooting games. Additionally, the slots from KA Gaming are said to have an average return to player (RTP) of 96 percent, which makes them popular with operators in many different countries and enticing to players everywhere. Their selection also includes baccarat, super video poker, and super keno in addition to hundreds of slots and fish games.
According to reports, the KA Gaming team has more than three decades of expertise creating slot games and is in a good position to expand the selection of its games by introducing more original games along with others that provide players symbols, settings, and features that are recognisable.
Ingenious fish-shooting games like 1942, King Octopus, Romance of the Three Kingdoms, Poseidon's Secret, Fishing Expedition, Golden Dragon, and KA Fish Hunter, among others, are among the top gambling categories in Asia. These games include Fortune Ganesha, Monkey Maniac, King of Dragon, Treasure Tiger Golden Bull, Bonus Mania, Treasure Bowl, and Luck 88.
Games for Shooting Fish:
Fish shooting games are based on a deceptively straightforward yet engaging gameplay mechanism where players utilise cash cannons to blast fish to gain prizes. Players take their final shot to get the full return on their investment in that fish. With cannons positioned on separate sides of the gaming screen, each player fires at the same pool of fish. The choice of whether to shoot a little fish for fewer awards or a larger fish for greater rewards presents a challenge to players. Observing the fish to identify whether it has just entered the screen or is making its way out is another difficult task.
Profitable Proposal:
Yahale Meltzer, the company's chief operating officer, stated in a recent news release...
Without a doubt, everyone in the business will discover something in our game library—which recently received a fresh infusion of material from KA Gaming—with which they can identify and earn money. The Groove brand is known for recognising possibilities as soon as they arise, therefore we are thrilled to partner with a creative game developer like KA Gaming, who brings a lot to the table.
Wide-ranging & Diverse Library:
In contrast, GrooveGaming is supported by cutting-edge technology that gives operators access to a number of features that further improve client experience and engagement, as well as retention, prolonged play, and yield.
Since its founding in 2016, the aggregator has grown to become one of the industry's largest content platforms, offering over 5,000 games from more than 60 different providers, including time-tested classics as well as the newest releases. These games include slots, online casinos, live casinos, sportsbooks, table games, and poker. By entering into collaborations like the one with KA Gaming, which will purportedly result in the inclusion of more than 100 titles this year, Groove continues to rapidly expand its enormous gaming library.
We are happy to strengthen Groove's Asian content while obtaining access to crucial European, African, and South American markets through them since they are a significant distribution route. In a statement, Daniel Huang, Chief Executive Officer of KA Gaming, said, "We're curious to see how our fish games fare and anticipate that the thematics in our slots will provide operators and players something distinctive that is adapted to the fast-paced growth of the market.