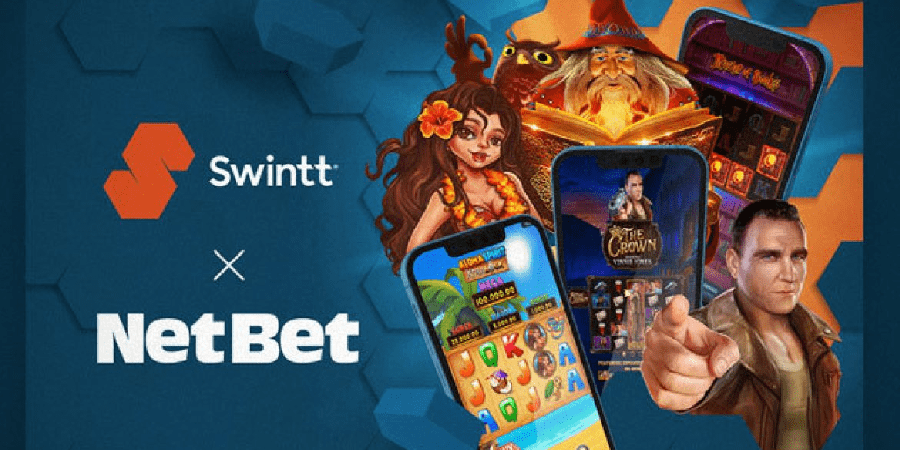 Collaboration Between Swintt and NetBet to Dominate Maltese Market
A cooperation in all Malta markets was reached between NetBet, a well-known online casino, and Swintt, one of the top producers of iGaming content in the sector. 
Releases from SwinttGames and SwinttPremium:
The gamers will get access to a variety of well-liked games from Swintt's vast library, including the slot machines that made NetBet renowned throughout the nation. The games that will be offered are included in the SwinttGames and SwinttPremium selections.
Swintt will be able to offer its games in Germany after NetBet's application for a licence there is accepted. This will happen after the company's debut in all of Malta's jurisdictions.
SwinttGames is renowned for its cutting-edge and distinctive games, which can be recognised by their outstanding designs and jaw-dropping physics. Conversely, SwinttPremium games are designed to be played by more conventional gamers, since they are reminiscent of the enduringly popular land-based slots. The bonus rounds are skillfully designed to please even the most discerning players, and the symbols and noises are instantly recognisable by the audience.
Popular books in the selection:
Aloha Spirit XtraLock and The Crown are two popular games from the SwinttGames selection that will be included in the portfolio of the NetBet online casino. Players in Malta will also get access to the SwinttPremium's Master of Books Unlimited and Seven Books Unlimited. These games are a part of the well-known Book series, which gained popularity among players not only for its amazing gameplay but also for its enormous win potential, as the Seven Books Unlimited has the ability to pay out a win of 5.000 times the initial wager.
"NetBet is a very well-liked gambling brand with players across Europe, and this partnership with Swintt will allow the operator to provide fun, exciting, and rewarding experiences to its players via our slots," said David Mann, Chief Executive Officer at Swintt. Through SwinttGames and SwinttPremium, our collection is tremendously diverse and genuinely does provide games that satisfy any player choice. This will support NetBet's efforts to not just meet but also surpass player expectations and solidify its position as the top destination for online slot gamers.
"The team at NetBet are online slot fans first and foremost, and we've been playing Swintt's titles for a while now," added Claudia Georgevici, PR Manager at NetBet. We were aware that we had to incorporate its vast inventory of slots into our lobby, which we have done through a crucial cooperation. We are excited for players to start spinning the reels on games like The Crown and Master of Books Unlimited and to feel the thrill, excitement, and anticipation that can be felt from the very first spin to the very last.