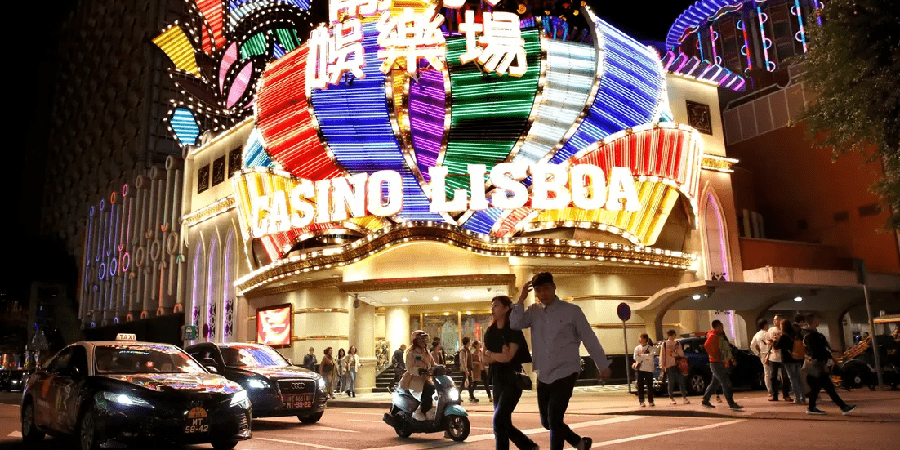 Casinos in Macau will be significantly harmed by the current COVID-19 outbreak.
Since the start of COVID-19, authorities in Macau have maintained strong measures to prevent the virus from invading the SAR. Due of rigorous quarantine guidelines and travel limitations, there haven't been many cases reported in the area. Over the last several years, Macau's casinos have been making an effort to rebound, but the limitations have prevented them from returning to their pre-COVID levels. Now, a fresh epidemic will put the casinos to the test, perhaps resulting in liquidity problems and the need for finance.
New COVID-19 Epidemic
Health officials in Macau said over the weekend that 12 cases of COVID-19 had been reported in the area. 31 instances in total were later verified. Gaming specialists now believe that the revelation will have a significant impact on the casino business, which is already ailing. The SAR's gross gaming revenues (GGR) are anticipated to decrease to almost nothing.
While casinos are now operating, according to sources, JP Morgan's DS Kim and Livy Lyu suggest that it would not be unexpected to see GGR reach close to zero for a few weeks. There won't be many or any inbound visitors.
According to the experts, the Macau Secretary of Finance has stated that casinos won't close and that visitation concerns would be a factor. The virus will significantly restrict and maybe even prevent travel to Macau. Depending on how long the outbreak lasts and how severe it is, revenues will decline significantly for a week or maybe more.
Concerns Over Liquidity will Emerge
Operators of casinos will start to worry about liquidity if no money is flowing in. In order to gain a new concession and keep it during the re-tendering process later in 2022, officials have just stated that operators of gaming facilities must have MOP$5 billion ($625 million) in net assets that are placed to the side within its concessionaires.
If the operator is accepted, it appears that the sum must be kept in cash during the tendering process and prior to the start of operations under the new concession. The money must be kept apart from any cash held by businesses affiliated with the concessionaire.
The shortest liquidity, according to analysts, is held by Sands and SJM, whose funds are only accessible through March 2023. The liquidity of other operators, including Melco, Wynn, and MGM, is sufficient to weather the COVID-19 epidemic for up to two years. Galaxy can survive for much longer if it has liquidity for about five years.
All operators should be able to survive the fresh epidemic, but some may experience liquidity strain.